Vivy -Flourite Eye's Song- has won Best Original Anime, Best Music Anime, and Best in Animation at the 8th Anime Trending Awards!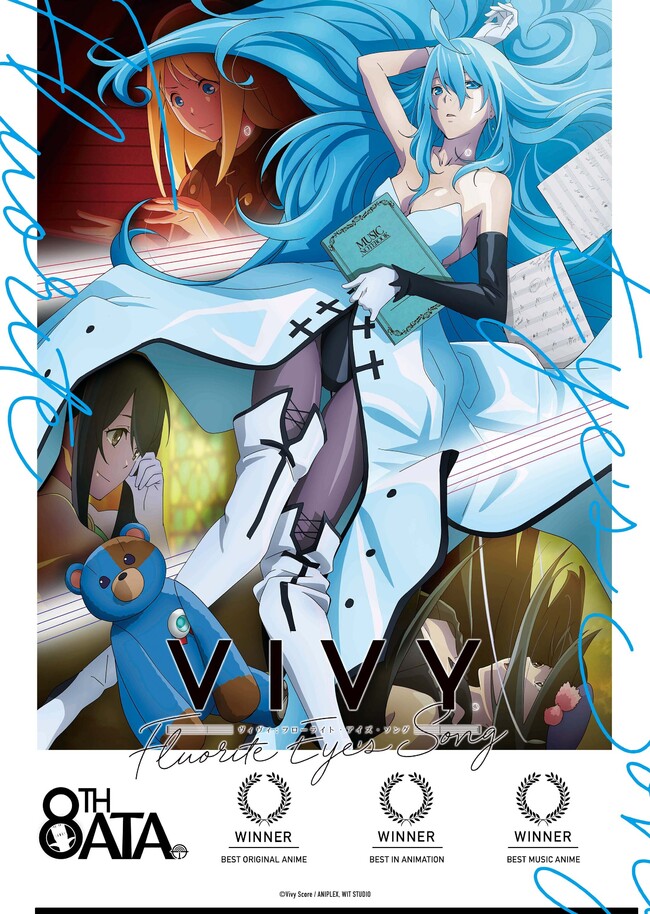 Comment from WIT STUDIO for Best Original Anime Award
Thank you for the award of Best Original Anime. It is truly an honor for Vivy -Flourite Eye's Song- to be chosen amongst the many other original anime-s nominated in the category.
For this project, the anime staff began by first creating a novel as the original concept for the show. Along the way, we contemplated: "What can we do to make people love Vivy and Matsumoto?" "Will people enjoy the two character's journey?"
What resulted was an original anime born from a different kind of passion than usual. We hope everyone continues to enjoy Vivy and Matsumoto's story.
Comment from Satoru Kosaki (MONACA) for Best Music Anime Award
Since music is one of the main themes in Vivy -Flourite Eye's Song-, I aspired to create powerful songs that would coexist with the poignant story and beautiful imagery, while also remaining in people's hearts. It brings me so much joy to see the show receive such high praise as a result and I'd like to express my gratitude to all the fans.
Comment from WIT STUDIO for Best in Animation Award
From the many encounters Vivy has during her one-hundred-year journey, to capturing her expressions as she tries to understand emotions, and how a machine in human form should run or fight. After the entire staff from various departments including Direction, Animation, Color Planning, Background, and Photography, all thought long and hard, we were able to give shape to our vision.
The fact that so many people enjoyed it has brought much joy to the staff and we'd like to thank you for the award of Best in Animation.